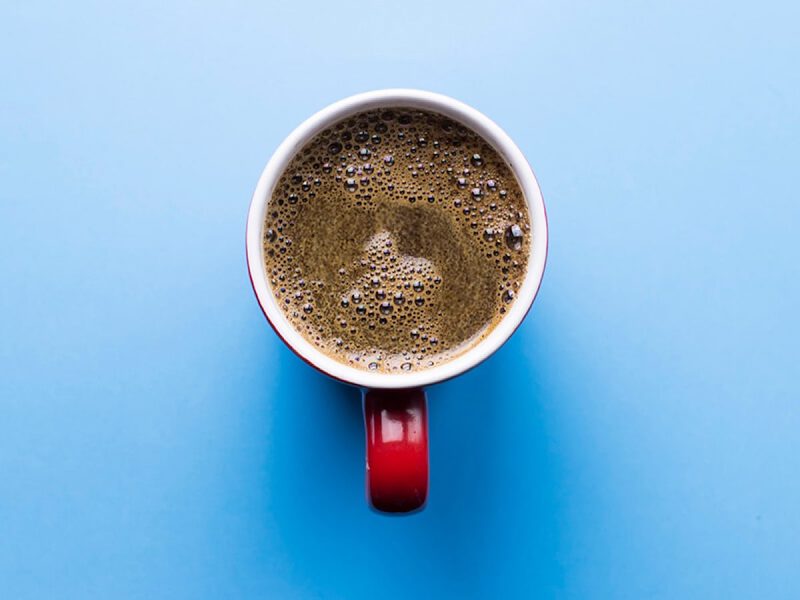 Preview
Our Choice

Best Overall

Best in Budget

Title
Hamilton Beach 40540 Brew Station 40-Cup Coffee Urn,...Review
Hamilton Beach Commercial Stainless Steel Coffee Urn, 60 Cup...Review
Nesco Professional Coffee Urn, 30 Cups, Stainless SteelReview
Our Choice
Preview

Title
Hamilton Beach 40540 Brew Station 40-Cup Coffee Urn,...Review
Best Overall
Preview

Title
Hamilton Beach Commercial Stainless Steel Coffee Urn, 60 Cup...Review
Best in Budget
Preview

Title
Nesco Professional Coffee Urn, 30 Cups, Stainless SteelReview
Have you ever thought to yourself what can a 30 cup coffee maker do for me?
Most of us are actually very used to seeing nothing much larger than a basic 12 cup carafe. However if you're running a business or just have a huge family that enjoys a hot cup of coffee, then it might be well worth it to invest in something that can hold more drinks all at once. Especially when guests are frequently coming over or if you want to throw a quick party, it'll be really easy to keep everyone entertained and their glasses full with these party coffee makers.
Top 30 Cup Party Coffee Maker Models
The nice thing about a 30 cup coffee maker is that it does not have to be insanely big or take up a lot of room. Most of the ones we've looked at tend to be on the lighter and more compact side of the spectrum. That makes them great additions to the kitchen counters. Here's a nice list of top 5 coffee makers that can hold at least 30 (in some cases more) cups. They are really easy to use and we even link you to the best current deals we've found on them.
1. West Bend 58030 Party Coffee Maker (12-30 cups )
Perhaps the most popular and successful model is the West Bend 58030. It can make anywhere from 12-30 cups of hot coffee easily. However the other thing we wanted to note is that you can make a variety of other drinks with this too like hot cider, tea, cocoa and other varieties. You can even use it like a thermos just to keep liquids warm.
It's an automatic so most of the work is done for you. This is also an aluminum based machine so that you can safely handle it and move it around the room. It's polished aluminum too so it looks really nice and has a bright shine to it.
It's a great option for social events and even private use. Since it's lightweight you can pack it up and even take it to the work office without much of a hassle. We particularly like that it has heat resistant handles located on the sides.
It really does make transportation of this easy, especially after you've loaded it with beverages. The nice addition to the West Bend 58030 is the drip serve lever. Just pull down on it and it quickly pours a hot refreshing cup of coffee.
It's a dripless faucet so that means less mess and virtually no cleanup. On top of that this 30 cup coffee maker has a unique twist lock to help keep the lid on tight and prevent any accidental spills if this is ever tipped over.
As far as speed is concerned, it can brew a hot cup in just under one minute! Even better is that the drinks stay warm as long as you have the machine plugged in. With a strong sturdy base and filter basket for easy brewing, we think the West Bend 58030 is easily one of your best option for a 30 cup coffee maker.
Click on Link given below. To Read The Full Review of the West Bend 58030 Directly on Amazon
2. Hamilton Beach 40540 Brew Station Party coffee maker
The Hamilton Beach 40540 Brew Station is easily one of our favorites, and it's not just because it can brew 40 cups! The design just screams elegance as it has a nice wide lid top and a narrow base. The exterior is metal and the logo is printed right on the front and it's an easy machine to use.
Unlike most dispensers like it, this one uses a simple one hand dispensing method. Just place the cup up against the button and it starts pouring your drink quickly.
For that reason alone we found the Hamilton Beach 40540 Brew Station is definitely the go to option for parties and events because people tend to have their hands full with plates and other things.
The flavor this machine provides is also exceptionally good, even if it stays heated for long periods of time.
What it does is use a neat little dual heating mechanism to help achieve that. This way the coffee maintains a consistent hot temperature without ever risking overcooking.
Speaking of heat, this is much faster than normal urns which usually take a full 60 seconds to heat up. Since this model uses a center heater, it can actually do this for you in just 45 seconds! That's pretty fast considering this is not a 30 cup coffee maker and actually holds substantially more volume at 40 cups! And once everything is heated up the heater will shut down to a much moderate level so that the drinks stay hot.
You'll always know when this machine is in use or not based on the indicator light which is located just to the right of the cup dispenser.
Carrying this around the room is easy to do too as it also has grip handles that are cool to the touch. Clean up for the Hamilton Beach 40540 Brew Station just takes a few moments to do.
The filter lifts out and it's dishwasher safe.
You could use a paper filter if you wanted, however the metal filter does a much better job of keeping grounds out of your cup.
Overall we really like this model and there's no question it belongs on our 30 cup coffee maker list.
Click on Button To Read The Full Review of the Hamilton Beach 40540 Directly on Amazon
3. Hamilton Beach D50065 – Best 30 Cup Coffee Maker
Sometimes bigger is simply better, and the Hamilton Beach D50065 is an enormous 60 cup urn! Even better about this model is that its made with pure stainless steel from top to bottom which looks really nice in the kitchen. Now what you find in a lot of cases at least from experience is that the inside is not always stainless steel. However this one features both exterior and interior stainless steel, and all of the various parts of it are indeed dishwasher safe. As far as size is concerned, this is one of the taller urns out there.
You'll find a lot of times that a 30 cup coffee maker or higher is usually wide and short, however this model is definitely leaner. It should fit on most kitchen counter tops though as it's only 18 inches in height.
The handles are of course made cool to touch and it has a firm base too. Just like the first model this one comes with a faucet style dispenser that does not leave a mess from dripping.
However there is also a cup trip handle so that way you can do one hand dispensing just like the other Hamilton Beach machine.
It's quite convenient and makes this a great addition to a social event or work office. It brews fast at a cup per minute which is the commercial standard.
This model actually features 2 indicator lights which you don't always find on a 30 cup coffee maker or higher volume. One light tells you when it's on while the other lets you know that the drinks are ready to pour.
The keep warm feature is also on this model and it does not burn your coffee either. Hamilton Beach is widely known for keeping the flavor at the top of their focus in their urn models. Aside from that, some other nice extras you'll find on this model are a saucer indent so that you can set it right up against the machine.
It's a pretty neat feature that the others don't have. In addition to that there is a water level indicator so you can get the perfect mixture and brew strength every time you power up the machine.
Click on Button To Read The Full Review of the Hamilton Beach D50065 Directly on Amazon
4. Nesco CU-30 Party Coffee Maker
The next 30 cup coffee maker we thought we should show you is the Nesco CU-30. This is a beautiful and super shiny urn that does an incredible job considering how low it's priced. It has just about everything you need in it or the machine to be effective. The walls are double insulated for better heat distribution and warming. And yes those walls are indeed stainless steel as well as the exterior. The brew basket is also made of stainless steel mesh.
The handles are also there which is expected of most urns. Another nice addition to this one much like the Hamilton Beach series is the built in water gauge. This way you can quickly and easily assess how much coffee you need to get just the right brew strength.
The dispensing works like a charm using a spigot mechanism. The coffee doesn't ever splash around so cleanup is almost never needed.
As far as power is concerned this is on the higher side with 950 watts of juice pumping through it. But don't worry, the Nesco CU-30 is an extremely safe model to use. It has a twist locking lid to help prevent spillage and keep all that hot coffee safely tucked away.
The base also sets really well on all countertops and doesn't set on legs like some other models. It's completely flat and secure. Right now you can get this 30 cup coffee maker for around $55, which is extremely cheap.
Click Here To Read The Full Review of the Nesco CU-30 Directly on Amazon
5. Avantco CU55 30 Cup Coffee Maker
Our final 30 cup coffee maker is the Avantco CU55. It's a powerful urn that has gotten some bad reviews but still worth checking out due to its features and low number of reviews. Rather than ramble on about it, we would share a neat video with you that talks all about it.